| | | |
| --- | --- | --- |
| NAME | QUALIFICATION | DESIGNATION |
| Smt. T.S. Asha | B.E., M. Sc.  | Associate Professor & HoD |
| Sri. Varadaraj R | M.C.A. | Associate Professor |
| Smt. Manjula S | M.Sc. | Assistant Professor |
| Karen Neetu Peter | M.Sc. | Assistant Professor |
| Sri.Dharani N Gowda | MCA | Assistant Professor |
| Kavya.K.C | MCA | Assistant Professor |
| P.Rajathy | A.M.I.E ( E.C.E) | Assistant Professor |
| Deepashree.C.M | MCA | Assistant Professor |
| Chandan.K | MCA | Assistant Professor |
| Ramya Reddy.K.A | MCA | Assistant Professor |
| Ambarish Nath | M.Sc. | Assistant Professor |
| Aravind.N | M.Sc. | Assistant Professor |
| Vinaykumar.H.R | MCA | Assistant Professor |
Department of B.C.A (
Internet of Things
)
| | | |
| --- | --- | --- |
| NAME | QUALIFICATION | DESIGNATION |
| Smt. Varadaraj R | M C A | Associate Professor |
| Smt. Swetha B Rao | B.E., M.E | Assistant Professor |
| Smt. Shreelakshmi | M.Tech | Assistant Professor |
Department of B.C.A (
DATA SCIENCE
)
NAME
QUALIFICATION
DESIGNATION
Smt. Varadaraj R

M.C.A

Associate Professor

Smt. Vinay C R

B.E.,M.A (

Japanese)

Assistant Professor
A Memorandum of Understanding was collaboratively discussed, signed, and exchanged between The National College, Jayanagar (NCJ) and Dimension 64, fostering collaboration in the realms of research, education, faculty development programs and internships."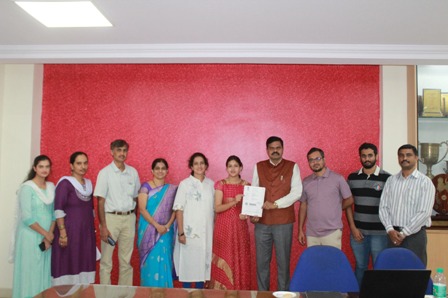 IEEE Student Branch Inauguration:
First Non – Engineering College to have an IEEE student branch .Virtual Inauguration of student branch in The National College- Jayanagar which was held on 09-06-2020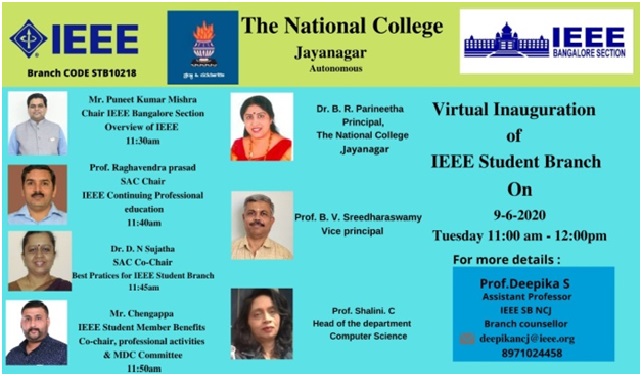 UGC sponsored one-day state level seminar on Cyber Physical System in association with IEEE Bangalore Section:
The National College – Jayanagar was the first degree college to open a student branch of IEEE(STB10218).  In association with IEEE we conducted a State Level Seminar on Cyber Physical Systems which was held on 06-03-2020 in H N Kalakshetra.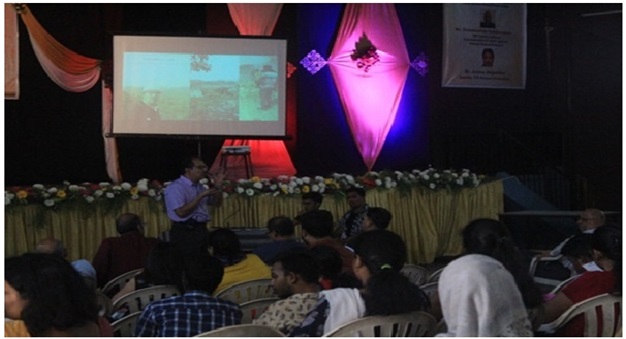 IoT –Orientation Program
IoT- Orientation Program on Internet of Things was conducted by the faculty members of MCA Department, RV College, Bangalore on 17-10-2018.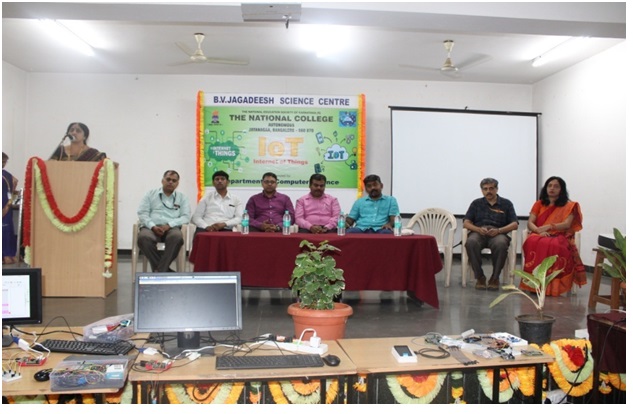 ADD – ON Course on Software Testing
The Department of Computer Science conducted an ADD-On Course on Software Testing which was held in October 2018.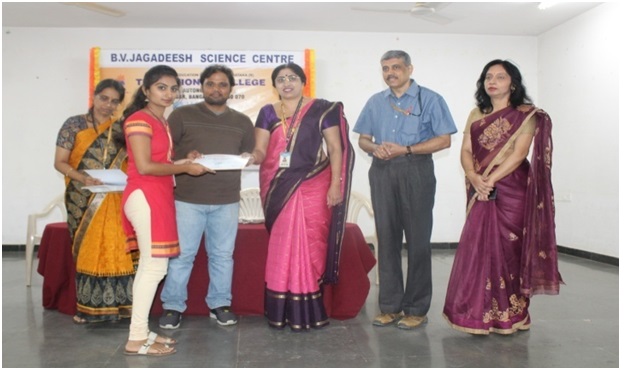 Volvo Industrial Visit
An Industrial Visit was organized for the students of Vth semester BCA on 2-08-2019 to Volvo.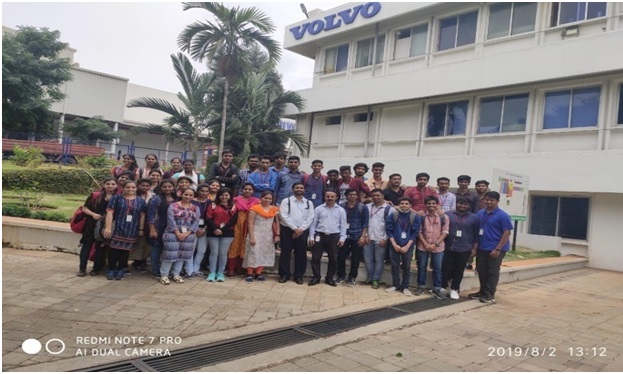 Seminar on Embedded System Design and IoT Applications – Texas Instruments
Texas instruments conducted IOT workshop for students of BCA and B.Sc students on 16-08-2019 and 17-08-2019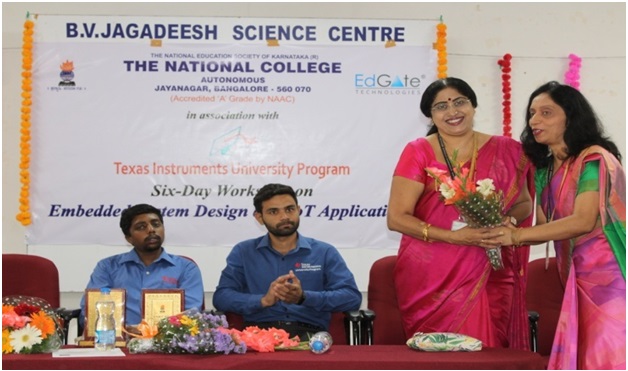 Training Program on Intelligence Analytics – CISCO
Business Intelligence workshop in association with CISCO was conducted on 13-09-2019 and 14-09-2019. It was a two day session held for the third semester students of BCA by Dr. Vijayalakshmi M.N and Dr. Anupama Kumar of RV College of Engineering.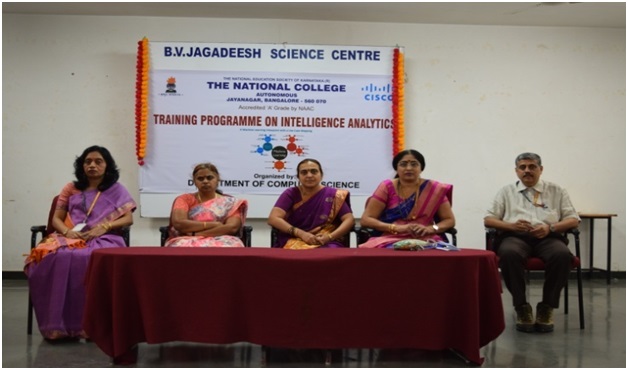 Seminar on Robotic Process Automation
A one day seminar on Robotic Process Automation was conducted by Mr. Shreyas who is the founder of the company OPTION-3. Head of Delivery& Support (JiffyRPA & JiffyTEST) Product Evangelist for JiffyRPA & JiffyTest on 09-06-2019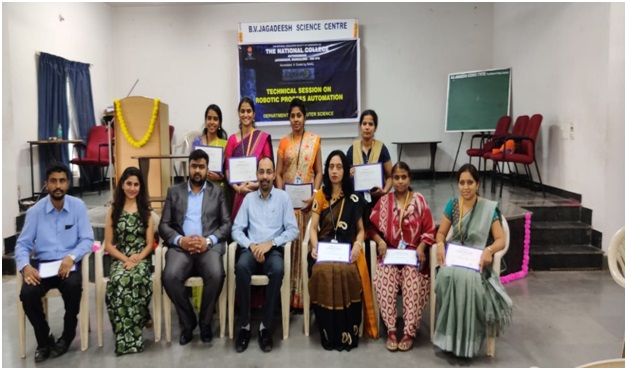 Skill Development Training – Enrologies
Enrologies International Education and Training Centre conducted  soft skill development Program on 03-01-2010 for First Year  of BCA students.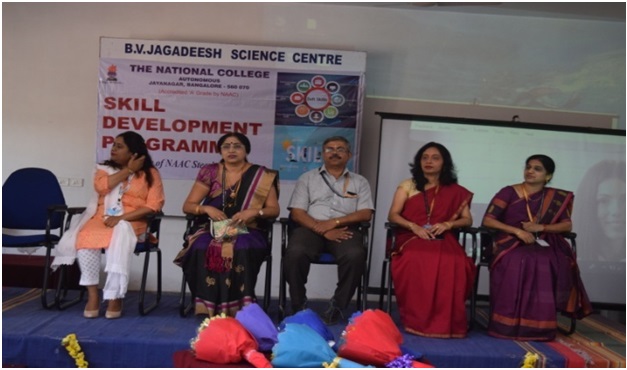 Extension Activity
Computer Science Department conducted an extension activity for specially abled children on 03-10-2019 and 04-10-2019.Volunteers taught students to play various games based on science, mathematics and computer related terminologies.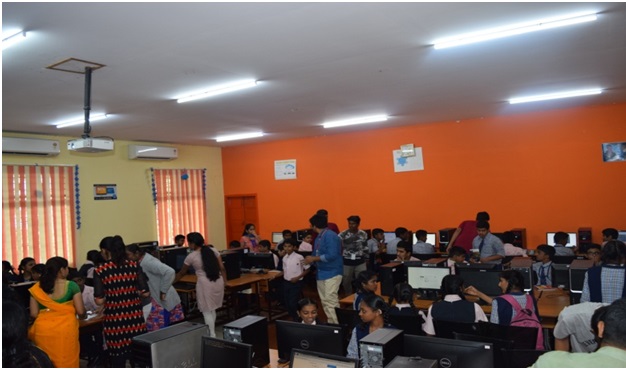 Comptech Fest for PUC students from all over Bangalore
Department of Computer Science conducted COMPTECH Tech Fest for Pre University College students. Events  such  as: Quiz, gaming, Do doodle, PPT presentation and Group dance competition were organized on 5th December 2019.